SOME OF MICHAEL'S RECOMMENDATIONS
Legare Street
The block south of Tradd Street has some of Charleston's most famous gates, interesting houses, memorable gardens, and at least three locations that once served as female academies. Legare, pronounced Lugree, is home to the fabled Sword Gate at number 32 and the eye-catching Pineapple Gate at number 14, both of which involve some artist error. The Sword Gate design was fashioned for the city Guard House in 1830 by noted Charleston iron smith Christopher Werner, who mistakenly thought the order called for two copies. This gate is the copy, purchased and installed at 32 Legare in 1849. The property housed Madame Talvande's School for Young Ladies in the early 1800's, whose pupils included one young lass who eloped by climbing over the brick wall.
A close look at the Pineapple Gate shows that the masonry finials added c. 1816 look more like acorns, and that the mason in charge obviously didn't what pineapples look like. The formal garden at number 14 has been restored to its antebellum exactness, featuring indigenous blooms and crushed-shell walks, all easily-viewed from the street.
Number 15 was built by master carpenter John Fullerton before the Revolution, and displays wonderfully-detailed tabernacle-style windows, while numbers 8 and 10 are fine examples of the side-hall construction style popular in the 1850's. Number 8 is especially significant as the former home of your host Michael Trouche, who once climbed out of a fourth-story window to the edge of the north-facing roof edge to impress his third-grade classmates, and enjoyed digging out old mortar from beneath cracks in the stucco exterior. Fortunately, both he and the house survived.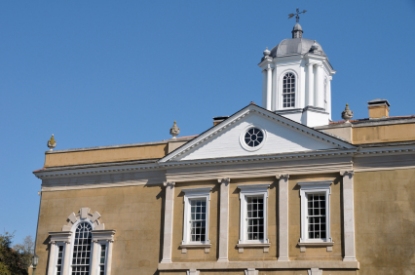 Lower Church Street
A stroll down Church Street south of Water Street offers a mesmerizing palate of charming historic houses and exquisite gardens easily viewed from quiet sidewalks with little traffic. This section of Church Street is paved in the old brick style once found on many thoroughfares South of Broad.
The bend in the street follows the path of Young's Bridge, a pre-Revolutionary passage across Vanderhorst Creek, which was later filled to form the aptly-named Water Street. At number 39, the George Eveleigh House is a fine example of the elegant early Georgian styles that began to dominate the city by the mid 18th century, and is, surprisingly, 166 years older than its "spatterdash" Colonial Revival neighbor at number 41.
Farther down the street, the three adjoining houses at 20-24 were all built in separate years and create an old-world European flavor that echoes from the richly-ornamented exteriors. Across the street at number 15, Confederate soldiers were once treated in a house that served as a Civil War hospital. The house was restored after damage during the 1886 earthquake with a mansard, or French roof. At number 7, some of iron master Philip Simmons earliest work is on display in monogrammed gates fashioned more than sixty years ago.
At Church Street's end are homes that rekindle memories of two of Charleston's most impressive women. On the right at the corner of South Battery is the William Washington House, named for the fiancé of gallant Jane Elliott, who was compelled to attend a function with redcoat cavalry officers during the British occupation of Charleston. When famed cavalryman Banastre Tarleton feigned ignorance of Washington, who had just defeated him in battle, she replied "perhaps you would have recognized him if you had eyes in the back of your head." Across Church Street at the other corner is the massive white form of the Villa Margherita, an opulent Renaissance Revival mansion built as a wedding present in 1895 for the queen of southern socialites, Margaret Rose Anthony Julia Josephine Catherine Cornelia Donovan O'Donovan Breaux Simonds – known to her friends as Daisy.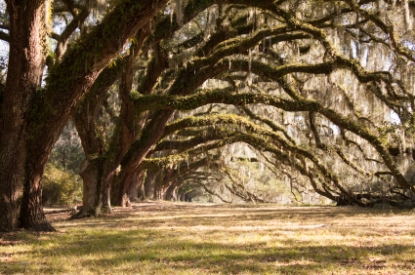 Hasell Street
From end to end, Hasell Street is full of surprises. Between King and Meeting Street are two of Charleston's most interesting houses of worship – Kalal Kadosh Beth Elohim synagogue and St. Mary's Roman Catholic Church. Both were built in the wake of the 1838 fire that destroyed Ansonborough, and both represent the city's historic promise of religious tolerance and diversity. Beth Elohim displays a classic Greek Doric style, and is the oldest synagogue in continuous use in America. St. Mary's is the mother church of Roman Catholicism in the Carolinas and Georgia, and features magnificent ceiling and altar paintings , as well as grave stones showing a melting pot of Irish, French and German immigrants.
Across Meeting Street to the east are some of Charleston's most exquisite houses. At number 60, the 1847 structure combines Italian Villa and Egyptian Revival styles with a distinctive square-columned portico. Number 54 is perhaps the oldest house in the city, built in 1712 as a plantation by colonial naval commander Col. William Rhett, who almost single-handedly dispersed the pirate threat from Charleston. Hasell Street intersects Maiden Lane, one of the few intact cobblestone streets in the city, and has a wealth of outstanding Greek Revival homes along a quiet, oak shaded street.
Confederate Museum
The United Daughters of the Confederacy Museum , inside 188 Meeting Street at historic Market Hall, is one of Charleston's finest, housed in the magnificent Roman Revival temple designed by famed local architect Edward Brickell White. The museum features some of the most fascinating memorabilia of the Confederate period in Charleston, including original flags, uniforms, weapons and diaries.
Nathanial Russell House
One of Charleston's finest house museums at 51 Meeting Street, the Adam style Nathaniel Russell House dates to 1808. The exquisitely-furnished and detailed interior is highlighted by an incredible elliptical staircase that rises, unsupported for three stories. Daily 30-minute tours of the house are $10 per person.
Restaurants
JESTINE'S KITCHEN
For a genuine flavor of coastal South Carolina in a relaxed, informal setting, nothing beats lunch or dinner at Jestine's Kitchen, at the corner of Wentworth and Meeting Streets. Jestine's menu includes such local favorites as okra gumbo, fried green tomatoes, and crab cakes, but my favorite is the grilled meat loaf – don't knock it until you try it.

CRU CAFÉ
This historic single house at the corner of Pinckney Street and Motley Lane is a comfortable setting for lunch or dinner, and offers some exceptional dishes such as the Duck Confit Arugula Salad and the Grilled Basil Marinated Shrimp. You can dine outside or inside at are very close to the city market area and Ansonborough – it's a nice treat.

FULTON FIVE
Undoubtedly one of the fine dining experiences in Charleston. Located in a cozy building tucked away on Fulton Street, just off lower King Street, the restaurant features linens and fine Italian wines to complement a menu off outstanding selections. I recommend the half dishes, which are very filling and affordable, especially the Gamberetti e Tagliatelle, a wonderful seafood dish featuring shrimp sautéed with shallots.

Beaches
Sullivan's Island and Isle of Palms are divided by a bridge over about 75 yards of inlet, and otherwise offer 10 miles of white sand beach and Atlantic surf. Sullivan's Island is primarily residential, and has only a tiny commercial area in the center of the island, where Poe's Restaurant is a popular place to have lunch, dinner, or a cocktail along its breezy porch. Parking for beaches on Sullivan's Island is limited to roadside areas in front of private homes, so be very careful to read signs that indicate where parking is prohibited, because they WILL tow.
Isle of Palms is bigger and more public-oriented, with a strip of beachfront shops, bars and restaurants, grocery stores, public parking lots for the beaches, and a public marina and boat landing area. Isle of Palms also has high-rise hotels, swimming pools and golf courses available for seasonal rentals in the Wild Dunes Resort.

Shopping
King Street is Charleston's shopping mecca, with a wide variety of establishments stretched over a mile down the heart of the historic city. Lower King Street is dominated by antiques dealers, but as you walk farther north, there are fashionable clothing boutiques, shoes, jewelry, and collectibles.
The city market is typically crowded with shoppers, mostly wandering through the series of sheds lined with tables piled with flea market items. You'll also find many sweet grass basket weavers here. Prices will greatly vary, and do remember to barter for the best deal.

Art Galleries

CORRIGAN GALLERY
The Corrigan Gallery at 62 Queen Street is a pleasant experience in the French Quarter, featuring the work of several local artists who favor a more contemporary and abstract interpretation of Charleston's traditional landscape.

BIRDS I VIEW GALLERY
The wonderful gift of artist Ann Worsham Richardson has been her love and care of avian wildlife and her exceptional talent in depicting these creatures in natural settings. Ms. Richardson has saved countless injured or orphaned birds in the sanctuary of her personal aviary, and her prints and paintings come alive with vibrant color and realism as to the behavior of our winged friends.
Call or Email Today to Reserve Your Tour - 843-478-4718 | tours@charlestonfootprints.com